HeatGuard
Container Thermal Liner
What is HeatGuard?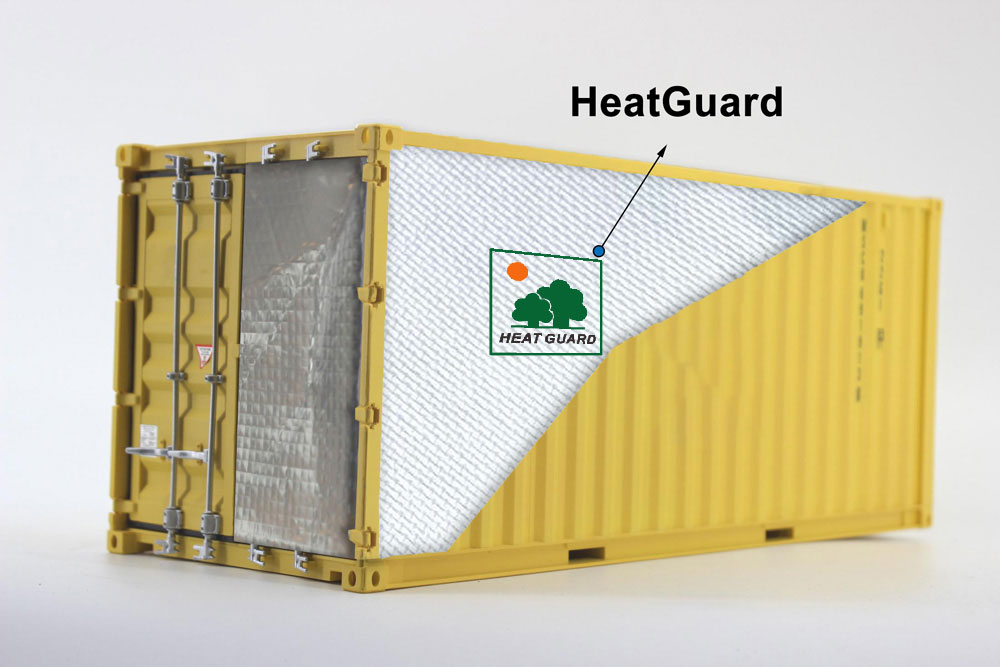 During transport-by container, pallet, lorry, and box-your products are exposed to large temperature fluctuations. This is especially true when shipping internationally, where day-to-night climate conditions fluctuate wildly.
Furthermore, there are other threats like water,mould, radiation, vermin and gases. All of these circumstances can have highly unpleasant consequences. Not only for the quality of the products delivered, but customer confidence can suffer as well.
HeatGuard can realize the following function:
1,Thermal Insulation, keep warm, damp proof
2,Because there is a large temperature difference by sea, it can prolong the time for temperature rise and decrease to prevent the products to deteriorate by the hot and cold temperature.

This product is made of 7layers structure, which is pure aluminum foil for two sides, middle layer is barrier layer. Compared with traditional bubble film and EPE, this material is more light and thin and convenient to process.It has high resistance strength,and can be recycled to use.
Product Material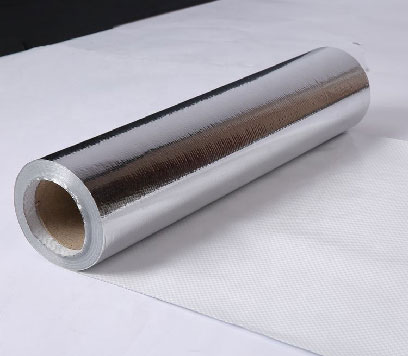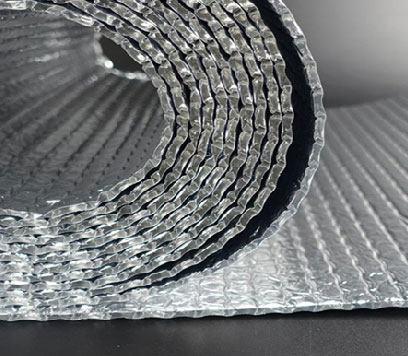 Ⅰ and Ⅱ are two materials used for producing HeatGuard,customers can choose according to their own products temperature demand.
How does HeatGuard Work?
Heat transfer contribute by 3 major factors:
1) Radiation Heat Transfer
2) Conduction Heat Transfer
3) Convection Heat Transfer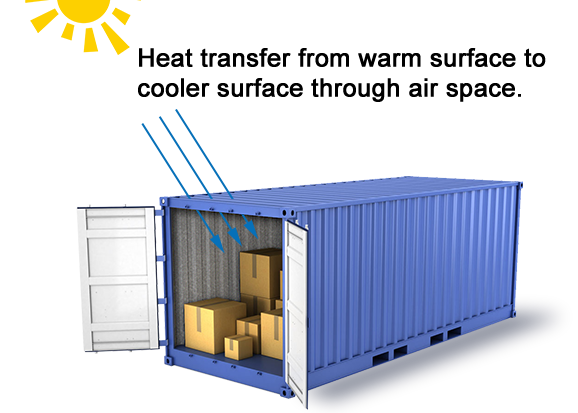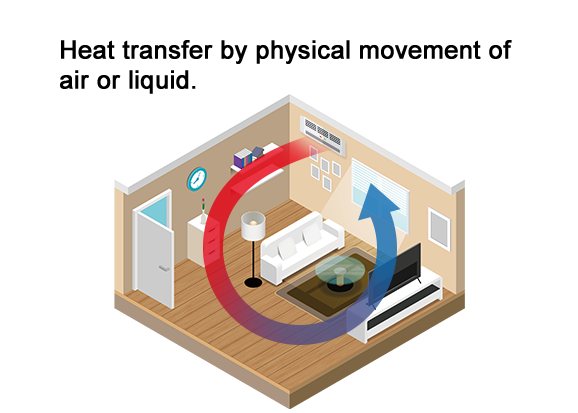 HeatGuard liner is make of high reflective aluminum material which reflect 95% of radiant heat. The special installation method also creating air gap in between the container wall and roof to prevent conductive heat transfer. A total seal environment created by HeatGuard liner form a envelop which preventing movement of air and thus preventing convection heat transfer.
Effect
In summer, when ambient temperature is 36 degree,container inner temperature will arrive 55-60 degree,but liner bag temperature is just in 40-45 degree, then have 10-15 degree temperature difference.
it will have a better insulation effect to use with pallet cover together.
Specification
Product name
Model
Size(MM)
Material
Container thermal liner
CT-20GP
6000*2400*2400
Alu+woven+Alu
Alu+bubble+Alu
CT-40GP
12000*2400*2400
CT-40HQ
12000*2400*2700
Pallet Cover
PC-1
1000*1200*1200
Alu+woven+Alu
Alu+bubble+Alu
Alu+EPE+Alu
PC-2
1100*1200*1200
PC-3
1200*1200*1400
Carton box liner
CB-1
400*300*150
Alu+bubble+Alu
Alu+EPE+Alu
CB-2
450*300*200
CB-3
500*350*200
Cold chain transport bag
CC-1
700*610*1470
Alu+EPE+Alu
Alu+polyester
cotton+Alu
CC-2
1050*775*1470
CC-3
1200*775*1470
Application Pictures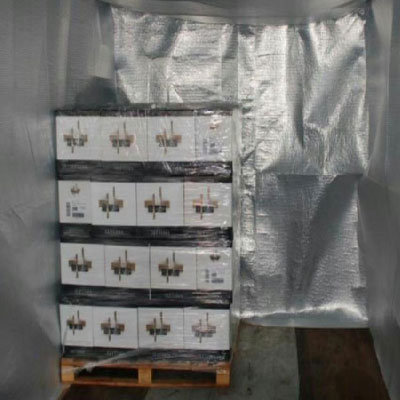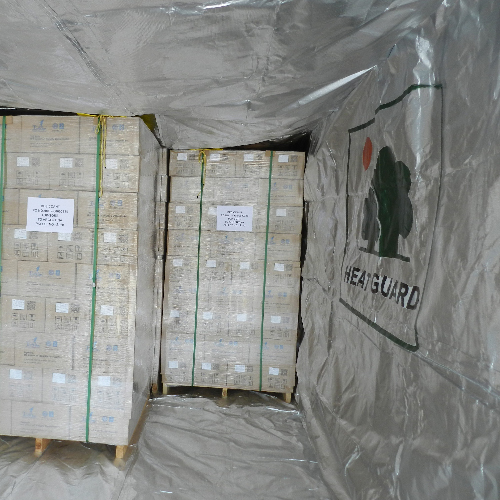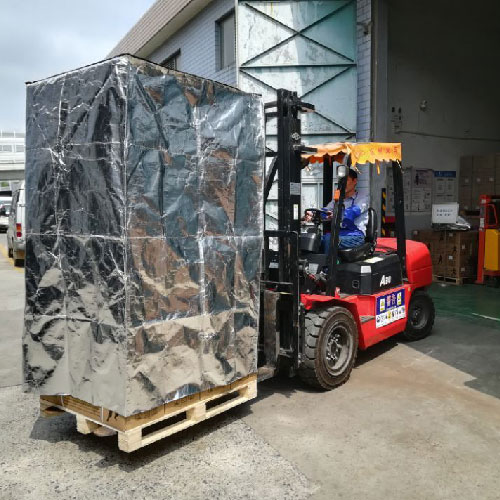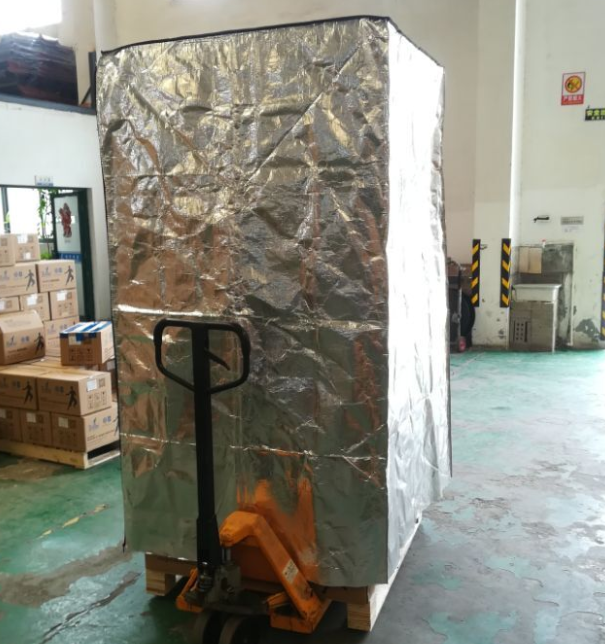 Applications
HeatGuard is widely used in food, chemical, cosmetic, pharmaceutical, electron, spaceflight etc.